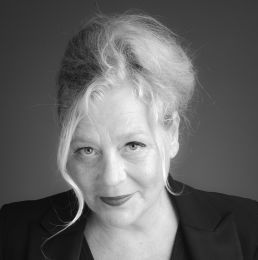 Emmanuelle Bouretz
Member of the Paris Bar
Emmanuelle Bouretz joined the firm in 2009. She previously practiced with the litigation and arbitration departments of Coudert Brothers (1997-2001) and Herbert Smith LLP (2001-2009) in Paris.
Emmanuelle's practice focuses on commercial litigation for both French & foreign clients, with regards to corporate matters, including minority/majority shareholder litigation and disputes relating to warranty agreements in M&A transactions.
She is also a recognized expert in financial services and banking litigation (particularly in the area of derivative products) and represents major groups before arbitration tribunals.
In addition, she advises companies with respect to complex banking and financial regulations and their relations with regulatory authorities.
She is a member of Paris EUROPLACE.
Legal 500 EMEA 2018: Recognized in Commercial Litigation practice
Books
"Intermédiaire en opérations de banque et en services de paiement – en financement participatif – Agent lié : Quelle réglementation et sous quel contrôle", Revue Banque Edition, 2018
"Autorité de contrôle prudentiel", en collaboration avec Jean-Louis Emery, Revue Banque Edition, 2010
"AMF et Commission bancaire : Pouvoirs de sanction et recours", en collaboration avec Jean-Louis Emery, Revue Banque Edition, 2008
"Crédits syndiqués : transfert et partage du risque entre banques", Revue Banque Edition, 2005
Fascicules Juris-Classeur
"Marchés d'instruments financiers en droit international", en collaboration avec Jean Stoufflet, Juris-Classeur International, Fascicule n°566-30, 2012
"Banques et opérations de banques – conflit de lois", en collaboration avec Jean Stoufflet, Juris- Classeur International, Fascicule n°566-25, 2007
"Crédits syndiqués : la sous-participation", Juris-Classeur Banque-Crédit- Bourse, Fascicule n°506, 2004
"Crédits syndiqués : la syndication directe", Juris-Classeur Banque-Crédit- Bourse, Fascicule n°505, 2003
Articles
"Le contrôle de second degré de la Commission bancaire et ses suites possibles", en collaboration avec Jean-Louis Emery, Mélanges AEDBF V, 2009, pp. 85-109
"La défaillance de la régulation", Revue de droit bancaire et financier, no. 5, Septembre 2009, dossier no. 26
"Autorité compétente et loi applicable aux opérations boursières : l'exemple des offres publiques transfrontières", in Conflit de lois et régulation économique, sous la direction scientifique de Mathias Audit, Horatia Muir Watt et Etienne Pataut, éd. LGDJ, mai 2008, pp. 93-107
"La question des droits de la défense avant l'envoi de la notification des griefs par l'AMF" (Note sous Cass. com., 25 septembre 2007, Régina Rubens, Séverine Chapellier), en collaboration avec Jean-Louis Emery, Revue des Sociétés, n°3, juill.-sept. 2008, pp. 634-644
"La réforme du droit des sûretés, une réforme nécessaire !", Cahiers de droit de l'entreprise, n°5, sept.-oct. 2006, pp. 9-15
"Sous-participation bancaire et société en participation : l'absence de mise au point par la Cour de cassation" (Note sous Cass. com., 8 février 2005, Crédit Lyonnais c./ Sté Entenial), Revue des Sociétés, n°1, janv.-mars 2006, pp. 120-128
"L'explosion en France des crédits syndiqués pourrait renforcer la compétitivité juridique de la place de Paris", Petites Affiches, n°153, 3 août 2005, pp. 3-6
"Référé probatoire et secret bancaire : un secret bien gardé (État de la jurisprudence récente)", en collaboration avec Denis Chemla, Revue de droit bancaire et financier, n°3, mai-juin 2004, pp. 205-210
"Sous-participation : rapports entre banques et effet relatif du contrat", Revue de droit bancaire et financier, n°1, janv.-févr. 2004, pp. 70-76
"La syndication indirecte", Revue de droit bancaire et financier, n°5, sept.-oct. 2002, pp. 293-301
"L'article 36-5 de l'ordonnance du 1er décembre 1986 : Revue de trois ans jurisprudence", JCP, éd. E., n° 15-16, 12-19 avril 2001, pp. 649-655
"Les lois Helms-Burton et d'Amato : quelles réponses juridiques possibles à une nouvelle manifestation de l'extraterritorialité du droit américain", en collaboration avec Bruno Sturlèse, Gazette du Palais, doct., 23-25 mars 1997, pp. 517-525