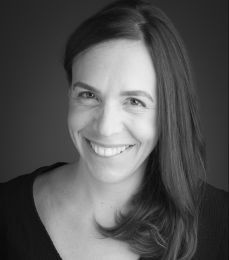 Laure Géniteau
Member of the Paris Bar
Laure joined the firm's litigation department in 2010. She previously practiced litigation for lawyers acting before the Conseil d'Etat and the Cour de Cassation.
She focuses her practice in civil and commercial litigation and, as such, assists or represents the firm's clients before civil and commercial jurisdictions.
Laure has developed a specific expertise in the area of corporate litigation (disputes between minority / majority shareholders, execution of warranty agreements, etc.), commercial (debt collection, termination of commercial relationships, unfair competition, etc.) and real estate (co-ownership property, commercial lease, liability of contractors and other parties involved in the construction process, etc.) and transport litigation, and in matters relating to reorganization and insolvency of distressed companies.